Owner's Diary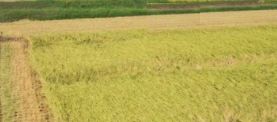 It's autumn in Japan.
The harvesting of rice has begun, and it is the season for delicious new rice.
The rice in Japan is very tasty.
There are many delicious foods in autumn, so I think I'm going to get fat.

COVID-19 still hasn't disappeared, but we have resumed shipping to the US and Australia the other day.
It can be shipped by Yamato Transport.
Thank you for visiting Baby Angel for all your help and support.